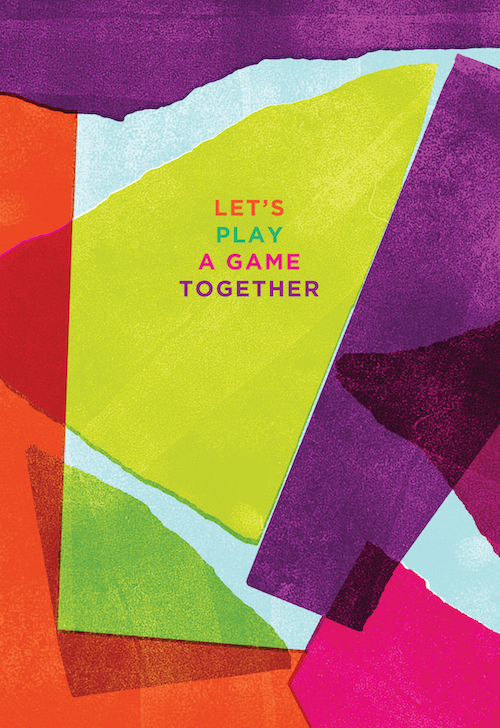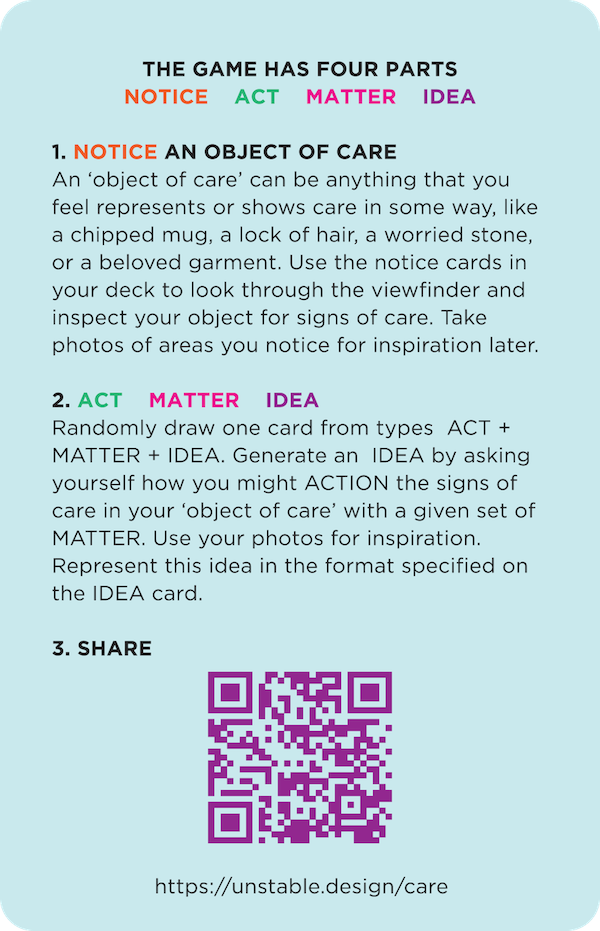 A few years of workshops on textiles, combined with an obsession with Sister Corita Kent, has given rise to a card game that we call "Objects of Care". This card game walks plays through a design exercise reflecting on objects that provide "care" to them, and then creatively interpreting the care in those objects in different ways.
If you are interested in getting a deck or learning more about the project, please email us at unstabledesignlab@gmail.com.
Sasha will be presenting this project at the Design Research Society conference in July 2022.
Citation:
Sasha de Koninck, Laura Devendorf. Objects of Care. Forthcoming Design Research Society Biannual Conference 2022.
Upcoming:
Stay tuned for a link that allows you to upload ideas generated from the game here.