Wednesdays at 9AM Mountain Standard Time
Online, Fall 2022
Join us this Fall as we invite a few of the weavers we admire describe their approach to weaving and experimentation. Our goal with the series is to bring attention to various weavers whose work animates possibilities for woven structure and weaving practice. Specifically, the talks will be intended for the public as well as the students the ATLAS Institute at the University of Colorado Boulder, which grants a degree in "Creative technology and Design". In defining experimental weaving, we also aim to illuminate how these practices are inherently practices of technological innovation and how students of technology can benefit from learning about the histories of weaving and utility woven structure.
All talks will be hosted via Zoom and you are invited to register for any/all of the talks at the bottom of this page
Melanie Olde

September 14
Bio: Melanie Olde is a weaver, researcher, teacher and artist. She researches cellular structures for form, function and array to interpret these in biomimetic, moving, woven 3-dimensional cloth to advance innovative exploration. Olde works on an AVL 24 shaft CompuDobby Loom in Canberra, Australia and has also worked with mechanical and computerized jacquard systems.
Melanieolde.com
@melanie_olde
Kathryn Walters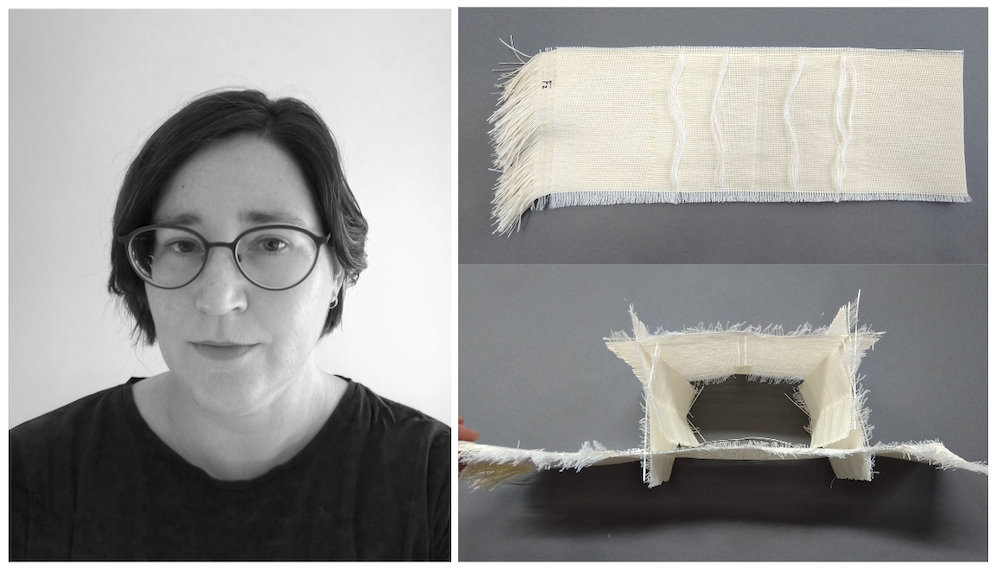 September 28
Bio: Kathryn Walters is a PhD researcher in Textile Design at the Swedish School of Textiles. Her research investigates transformative textiles developing three-dimensional form. She explores emergent behaviour arising from the combination of material properties and textile structures, where textiles are seen as systems with responsive properties. Her process embraces the use of industrial jacquard looms as an extension of weaving as craft.
kmwalters.com/

Jessy Lu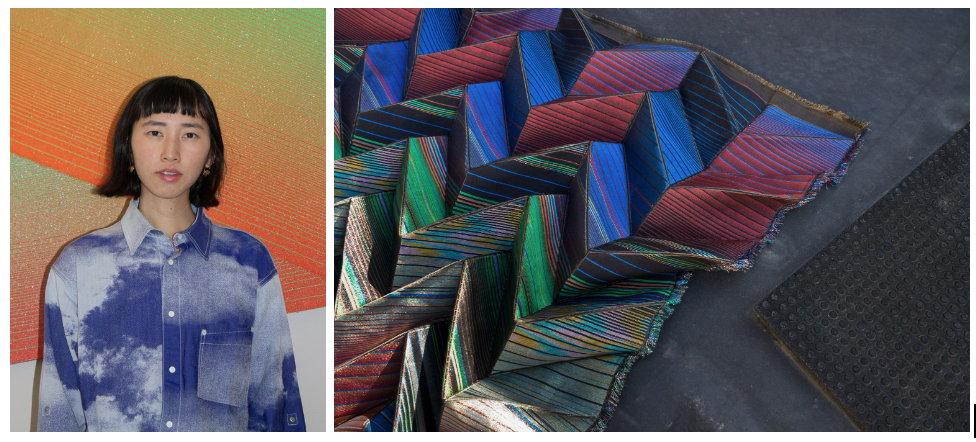 October 19
Jessy Lu is an artist exploring textiles as a form of computation with respect to both their historical origin and technological future. With a background in R&D as a materials engineer, she has worked on exploratory applications for fabrics used in hardware technology. Her art practice focuses on exploring image processing techniques and the use of algorithms to determine pattern and color allocation. Currently, Jessy is working on a research project in Taiwan studying knots as a form of craft tradition, sculptural object, and as a framework for tactile modalities of aesthetic experience.
Alyson Ainsworth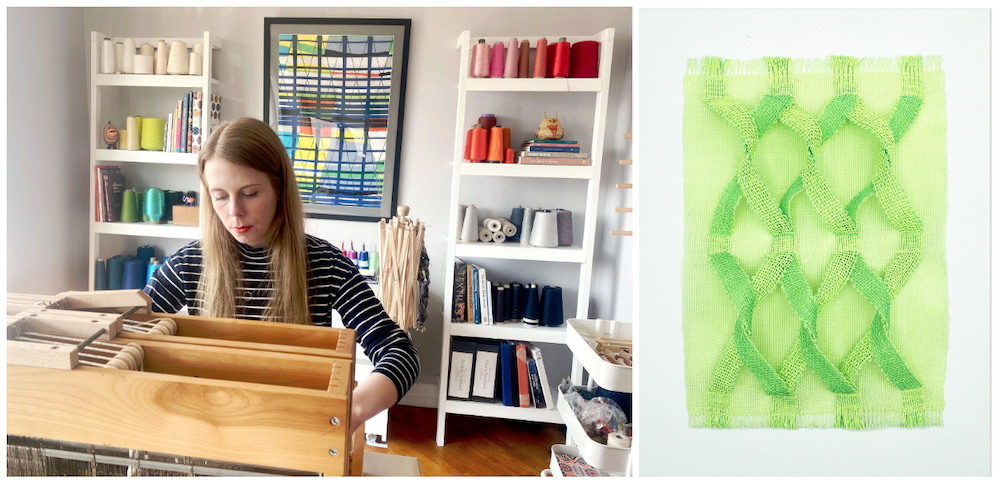 October 26
Bio: Alyson Ainsworth is a New York City-based weaver whose work explores overcoming traditional limitations of the loom. Through the use of materials, hand manipulations, and complex weave structure, she creates weavings that combine new techniques with the familiar. She is interested in pushing the boundaries of weaving as a discipline—from both art and design perspectives—and exploring the connection of functional and aesthetic textiles in the process.
Alysonainsworth.com
@alysonainsworth
Victoria Manganiello

November 9
Bio: Victoria Manganiello considers weaving a form of communication. Her ethereal fabric pieces radiate color and light while referencing computer programming and bar codes. Manganiello is currently producing a documentary film about Women and Textiles and is an instructor at NYU and the Parsons School of the Arts in New York. Her textile-based installations combine hand-spun yarns and hand-mixed dyes with modern materials and techniques, creating conceptual hybrids that lean towards the future while employing methods from the past.
victoriamanganiello.com
@victoriamanganiello
Etta Sandry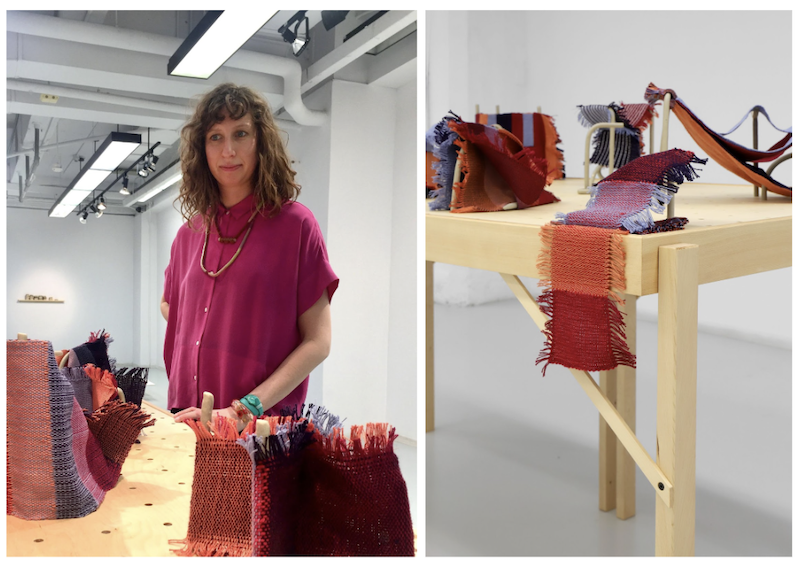 November 30
Etta is the 2022 Experimental Weaver In Residence, this talk will present her work as well as the outcomes from the residency.
Bio: Etta Sandry is an artist, educator, and facilitator from the midwestern United States, currently based in Tiohtià:ke/Montreal. Her material-focused research is rooted in fibre and weaving and spans media through sculpture, writing, and installation. Etta completed her MFA in the Fibre & Material Practices program at Concordia University in the spring of 2021. She has exhibited her work in the United States and Canada and was the 2022 Experimental Weaver in Residence at the Unstable Design Lab in Boulder, Colorado.
ettasandry.com/
@ee_teetee_ay